Domain forward with masking (advanced users)
Domain name forwarding lets you automatically direct your domain name's visitors to your Ownzee website.
Domain Masking prevents visitors from seeing ownzee.com by keeping your domain name in the Web browser's address bar.
Intructions for domain forwarding on GoDaddy
FYI: If you need a domain, they have great deals
$7.49 .com Domain Sale!
Log in to your GoDaddy account
Go to your Domain Manager
Select your domain
Select Forward Domain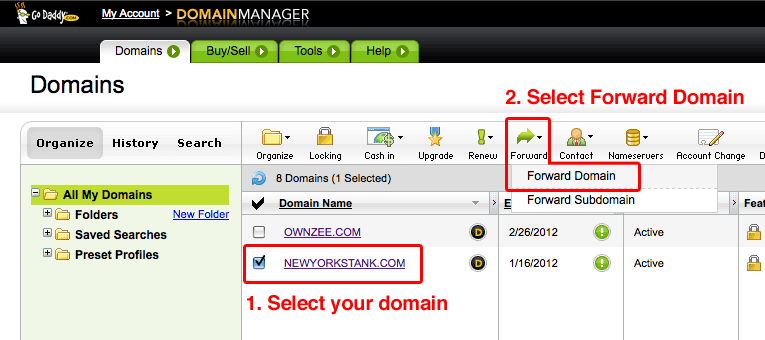 Here you will get a popup
Enter your www.ownzee.com link
Select Advanced Options
Select Forward with Masking
Add your page title and info
Click save (may take a few hours to update)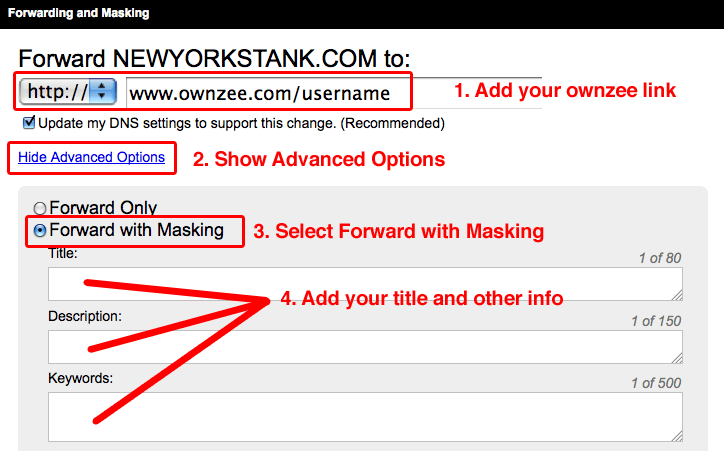 ---
Other sites work differently, Please ask you domain register how to do this.
Unfortunately, this is something you have to do off site and not here at ownzee.